For a great many ordinary Australians, the frustration of watching and experiencing the catastrophe playing out across our country has now become so intense, it is difficult to express our views and feelings in a calm and measured way. The discourse is not only partisan and divisive but increasingly accusatory, abusive and derisive. That people should be venting their anger and grief is wholly understandable at a time of such horrific and widespread fear and loss. Aggravating those feelings i...
Read Full Post »
Prime Minister Malcolm Turnbull's statement on ABC News radio on Tuesday morning, that children should always be treated humanely, raises two important questions. Firstly, is showing compassion and benevolence to children a realistic ambition while simultaneously consigning them to a facility like Don Dale in the Northern Territory? And, secondly, is 'humane treatment' a worthy standard for the custodians of troubled, damaged children to aspire to in Australia in 2016?
Read Full Post »
With the election into its fourth week, the focus continues to be the state of the economy and which party is touting the most reckless 'Spending versus Revenue' plan. But did you know that it costs a billion dollars a year to run the correctional facilities in New South Wales alone? And that's before escalating capital expenditure. Actually, it's a billion dollars and counting, given that the state's prison population grew a staggering fourteen percent during 2015. Th...
Read Full Post »
With the election campaign now into its third week, it is clear what the major topics for discussion are shaping up to be. One of those issues, the plight of refugees and asylum seekers in Australia, is looking no less divisive, and we are apparently no closer to achieving any meaningful resolution. While the focus is squarely on offshore detention centres and the awful predicament of those inside, the only significant mention of Law and Order, so far in this campaign, has revolved around bor...
Read Full Post »
Whatever the official government line, everybody knows the Federal Election campaign is already upon us. In the lead up to 2nd July, as the media interest inevitably intensifies, there is a strong likelihood that public disaffection will proportionally grow. Why? Because over the last ten years, political standards in Australia have nosedived, particularly in terms of quality, respect, leadership and, as a consequence, authority. To bastardize a favourite Turnbull line: there has never been a...
Read Full Post »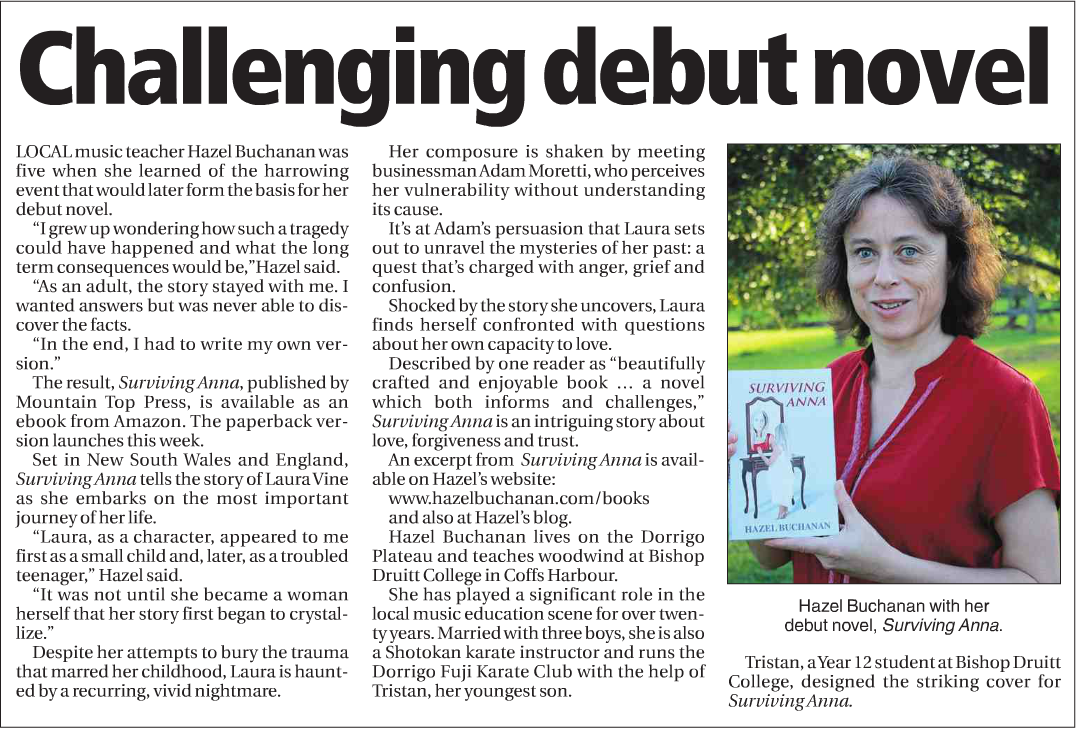 The paperback of Surviving Anna is finally here!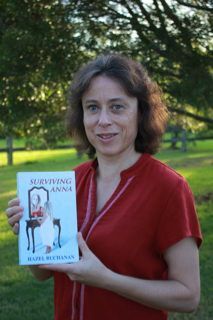 You have to have a brand.
That's the gist of all marketing advice, these days, for anything, it would seem. Apparently, if you want to be successful as an author, you need to have an 'author brand'. But what does that mean? And how can you 'write to your brand', if you've already written the book before you discover the need?
If you pare back the advertising jargon, you get down to words like 'image' and 'identity', which (am I showing my age?) make a littl...
Read Full Post »
From the formatting jungle to the marketing forest maze. (And, believe me, I'd happily go back.)
The good news is that, having finally finished formatting my ebook for KDP (with quite a bit of help at the end from Calibre), it's actually out there. From 1 March, Surviving Anna has been available to purchase in digital form. And a few people have kindly downloaded it - 29 to be precise, at the last count. So, no, it hasn't exactly gone viral. But, as everyone I speak t...
Read Full Post »
"The more I learn, the more I realize how much I don't know."

Was there ever a greater truth? I would love to be able to attribute this quotation accurately, but for once the Genius Google has let me down. Socrates or Albert Einstein? It remains a moot point, doubtless with passionate debaters on both sides. I find myself leaning towards Socrates, on the simple basis that someone must surely have said it long before Einstein was born. But I've come to the c...
Read Full Post »